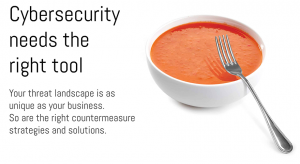 What Our Clients Say About Us
We are driven by a desire to build and deliver the best cybersecurity propositions in the industry and stay abreast of the evolving legislative and regulatory cybersecurity landscape. This helps our clients to prioritise their cybersecurity risks, enabling them to focus on the activities that are core to their business.
We aim to empower our clients, imparting knowledge, advice and assistance to help them deploy changes in behaviour, understanding and where appropriate, culture. This methodology is at the core of our services, helping provide pragmatic cybersecurity for industries such as Finance & Banking, IT, Technology and Engineering, Marine and Offshore, Retail, Healthcare, Manufacturing and Critical National Infrastructure.
"The testing output has been impressive, the reports are well written and where there are challenge on points, the tester revisits and mitigates".
"The Nettitude team have always provided a friendly and professional service".
"Correspondence with Nettitude is fantastic. Pre-test meetings are booked in and the correspondence between us and the Penetration Testers cannot be faulted. Debrief calls take place where required and aid our teams with more information. The reports provided give a great deal of detail and references".
"Our Account Manager takes the time to understand our requirements, is always available, and makes every effort to ensure that we get the best out of every engagement with Nettitude".
"Great service, very reactive and flexible to meet our demands".
"We have been working with Nettitude for the last 3 years and have been impressed with the quality of service provided by the company. Our Account Manager has been hugely helpful and very flexible to accommodate to our requests which are often time sensitive".
"Nettitude is an exceptional vendor and provides us with up to date cybersecurity information. They are a delight to work with".
"Nettitude are a highly professional and competent organisation; communication is clear and the service is excellent".
Accreditations
We are proud to be one of a handful of companies worldwide that are certified by CREST across all of their key disciplines. Our team of consultants have achieved the highest accreditations for Penetration Testing, Red Teaming, Incident Response services and Threat Intelligence. In parallel, we were the first organisation to be accredited for our Security Operation Centre services.
Nettitude are certified by a range of governing bodies for our work within highly regulated industries, in the financial sectors and payment card industry and are approved as a Qualified Security Assessor (QSA), PCI 3DS, PCI ASV and ISO 27001 lead auditor. In addition, Nettitude have won awards for the breadth and depth of managed services that we are able to deliver to our global client base.
Nettitude is also an accredited supplier of CBEST testing services and an approved provider of STAR testing services. We also deliver services for both TIBER and iCAST in heavily regulated financial services environments. Through our adversarial simulation services, we also deliver engagements that have been approved for both CBEST and GBEST assessments.
We practise what we preach, and have the highest levels of rigour applied to all of the risk management and security controls that are relevant to our organisation itself. We are certified against ISO 27001 and ISO 9001. We are also an 'Investor In People' company, with strong environmental and sustainability policies through ISO 14001.


Frequently Asked Questions about Data Privacy Security
What is an incident response policy?
An Incident response plan or policy is a process you create before you experience a cyberattack. This is so that your team has a procedure to follow when you do experience a data breach. Nettitude follows the CREST Cybersecurity Incident Response process which is broken down into 3 phases: preparation, response, and follow up. Having a breach plan gives you the confidence to quickly nullify any threat to your data privacy security.
Why is data privacy security important?
Although it has always been important, the implications and need for higher security are coming into play now that technology is indispensable to everyday life. Using apps, browsing websites, and shopping online are all examples of how your data will be stored and managed online. For organisations today, the threat of cyber theft is a pertinent one. Having comprehensive data privacy plans in place can reduce and mitigate the risks of such events.
Does Nettitude practice sustainability?
As a company with a global footprint, sustainability is an area of importance to us. We are a registered 'Investor in People' organisation. Taking a cue from ISO 14001, we have strong sustainability practices put in place. Our organisation also hires fairly and equally, across gender and race. By working with us, you can rest assured that we implement data privacy security measures with ethics at the core of our mission.
Get in touch via the form below and get a free quote from us for our Red Team Security Testing services.