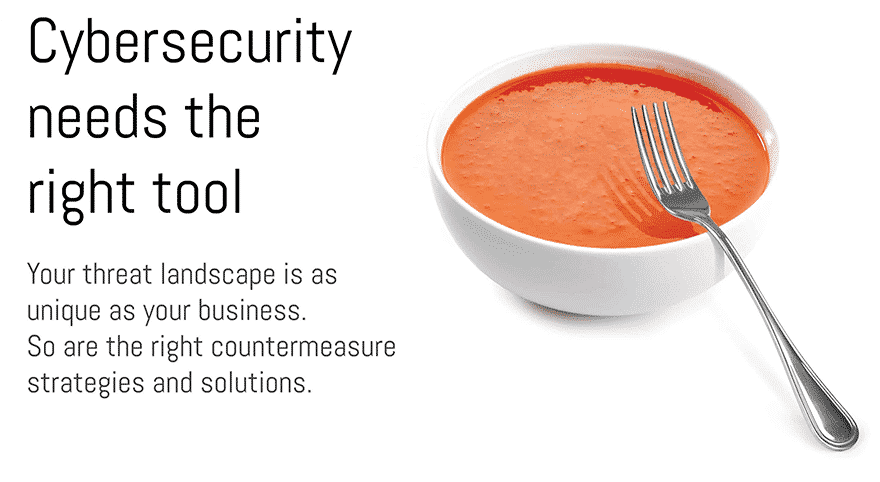 Our Cybersecurity Services
Frequently Asked Questions About Cybersecurity
What is cybersecurity?
Cybersecurity is the application of technologies, processes, products, and controls to protect the data and integrity of computing assets belonging to or connecting to an organisation's network. This includes sensitive data, personally identifiable information (PII), intellectual property, and governmental and industry information systems.
What are the effects of a cyberattack?
A successful cyberattack can cause major damage to your business. Not only do they affect your bottom line, but cyberattacks can also have a negative influence on your business' standing and consumer trust. A cyberattack is multifaceted; its impact is financial, reputational, and legal.
Thus, it's not enough to be alerted when your business' infrastructure is threatened. You need a resolution, and you need it fast. Since cyber threats come in various forms, how will you know which could significantly impact your business? Leverage our expertise as an award-winning digital security company in Singapore and let us help you cut through the noise with countermeasures that are tailored to your business needs.
Should I settle for a standard cybersecurity solution?
Cybersecurity isn't one-size-fits-all. Your threat landscape is just as unique as your business. Generic solutions rarely make effective countermeasure strategies. Moreover, with the emergence of new threats every day, protecting yourself from all these cyberattacks may seem like a futile attempt. The solution lies in prioritisation.
That's where we come in. Part of our strategy includes focusing on your unique threat landscape and working with security and network vendor partners both in Singapore and beyond to customise our cybersecurity services to match your company's priorities. It's an approach that allows you to move forward with confidence, with solutions that manage risk effectively and work in real-life situations. Save the cookie-cutter approach for cookies and revel in the protection that only tailored cybersecurity can offer.
What is the Log4Shell Vulnerability and how can you protect against it?
Log4j is a logging library written in Java and the vulnerability, CVE-2021-44228, also commonly known as Log4Shell, allows a remote actor to send a crafted HTTP packet to servers or other software suite exposed to the internet, running the version below Log4j 2.15.0.
Understanding and Mitigating Maritime Cyber Risks
There is a common misconception that cybersecurity fundamentally relates to the implementation and management of technical and non-technical control measures – installing firewalls, doing pen tests and implementing security awareness programmes. Whilst all of these are valid activities, much like any business activity cybersecurity is really about understanding the risks your business faces and putting mitigations in place to reduce that level of risk to an acceptable level.