INCIDENT RESPONSE SERVICES
The health and wellbeing of your employees and customers is your top priority. Your operational IT environment is constantly changing and keeping pace with the advancing threat of a cyber-attack has driven a board level focus on incident management and risk reduction strategies. A cyber incident within your organisation can be at best; a hindrance, at worst; terminal.
Today organisations are judged on how they respond to a breach, not that one has occurred. Are you ready to stop a cyber-attack before it becomes a crisis?
The indiscriminate nature of ransomware attacks means you could be breached in an untargeted attack as much as a targeted one. In order to minimise the impact of an attack, it is vital that the time between the attack occurring and detection is as short as possible, and the response is rapid and thorough.
If you are experiencing a security incident at your organisation right now and are looking for immediate assistance with Incident Response, LRQA Nettitude have a team of highly trained CREST certified incident responders in the UK and US ready to help you investigate and recover your business today. 

Why Consider Cyber Incident Response Services?
There is an old saying in information security of "it's not if, but when". Whether it's a targeted attack, stealing data and resources, or a breach of policy by a network administrator, at some point your organization is going to be faced with a cyber-related incident. In today's climate having access to the right skills at the right time is essential to managing the risks posed by a cyber-attack.
More often the damage is caused by a failed response to an incident not the point of the attack. An inadequate response could quickly turn an incident into a crisis.
Don't know where to start? Here are some questions to ask your organization:
Have you recently had weaknesses exposed in your security that could have resulted in a compromise but cannot be sure?
Does your response factor in suppliers and outsource providers you can call upon at a moment's notice?
Are you staff trained in the response process and understand their roles and responsibilities?
Is your response plan at IT level only or are senior C-level executives included?
Are you meeting your regulatory or compliance requirements for incident management?
When did your response last get tested and have all the learnings from that test been implemented and retested?
Has the plan been tested along with the business continuity plan for incidents such as ransomware?
How will you respond to a bug bounty or security researcher claim?
What if you are compromised through my Managed Service Provider or Cloud Provider?
How Does Cyber Incident Response Help You?
Our service will help you to:
Meet Stringent Incident Reporting Timelines: Recent European Commission regulation require organisations to report potential breaches of PII data in 72 hours or face significant financial penalties. Make sure you report based on fact and not fiction!
Negate the need for In House Skills: Partnering with an Incident Response expert means you can provision and deploy advanced tools for sophisticated cyber incident investigation, whilst accessing deep technical skill and analytical experience to quickly mobilise, accurately assess and recommend response/ remediation activities.
Meet Compliance Requirements: The NIS Cyber Security and ISO270001 frameworks mandate an incident management process adequate to handle the likely threats faced by your organisation. Understanding these threats takes continual assessment.
Lower Insurance Premiums: Cyber Insurance providers are tightening up policies and now expect clients to show an adequate level of preparedness before making a claim.
Reduce Incident Costs: The types of skills required in incident response are difficult to source during an incident and may lead to an extended and delayed response if you do not have a retained contract with a proven incident response provider. Inadequate expertise or an inappropriate strategy can significantly increase the cost of a cyber-incident.
Be Prepared: Often senior level incident management can become consumed by the technical aspects of a breach and overwhelmed by the pressure of senior stakeholders hampering the response. Take time to educate before an incident hits.
Features of Our Incident Response Services: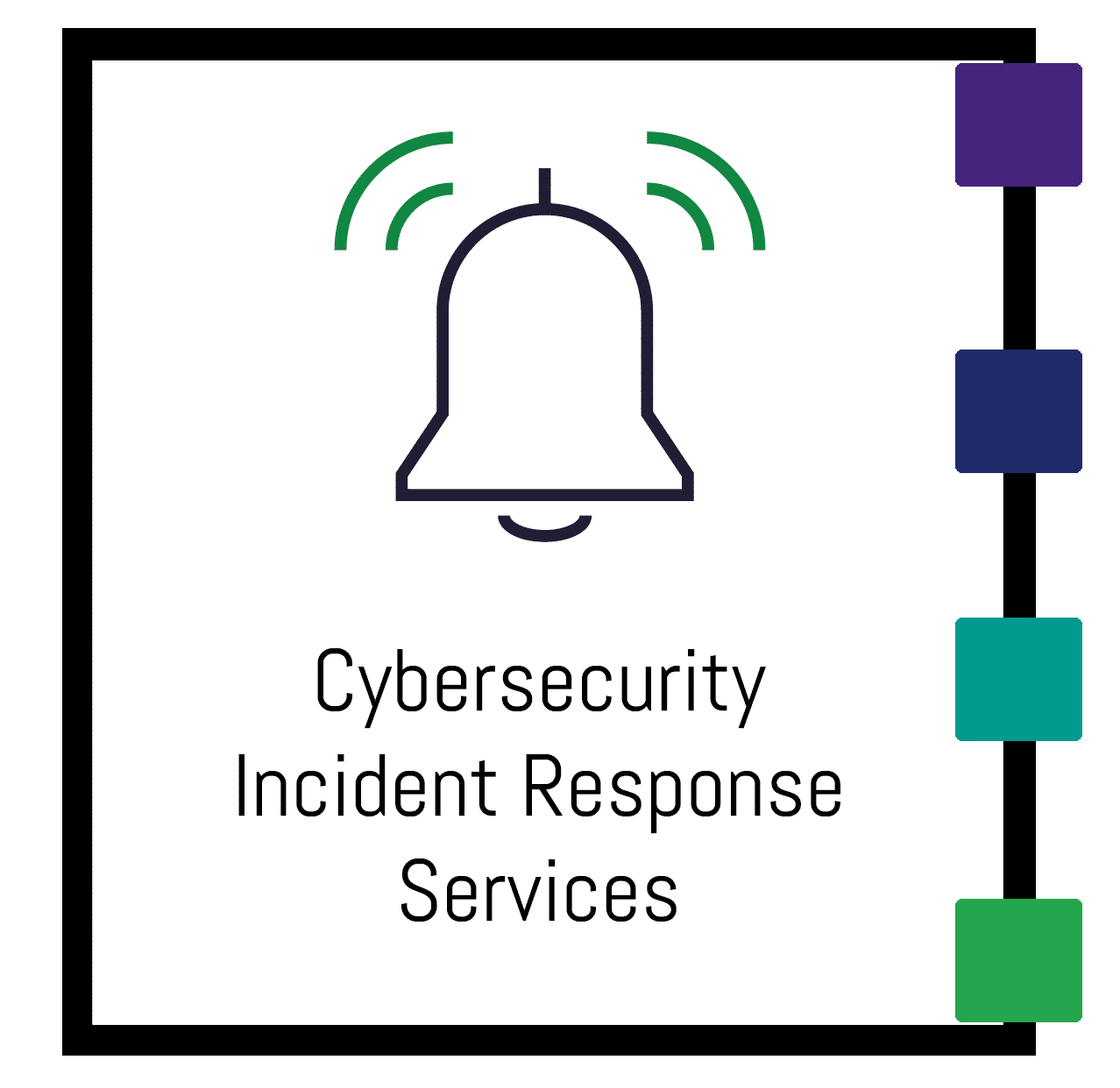 Your Title Goes Here
Your content goes here. Edit or remove this text inline or in the module Content settings. You can also style every aspect of this content in the module Design settings and even apply custom CSS to this text in the module Advanced settings.
Preparation Services
Seeking assurance you are ready to handle a cyber-incident? From malware and ransomware to extortion and fraud our experienced cyber incident response team are seasoned professionals. We will help mature and improve your response to a wide variety of attacks through thorough planning to engaging and innovative table top exercises.
Managed Services
Looking for a complete and outsourced managed detection and response service? Our Managed IR service work seamlessly with our SOC services to ensure an end to end detection and response capability. Provides thorough breach investigation, prioritised support and assistance and full incident reporting.
Retainer Services
Need additional capability for your in-house or 3rd party monitoring team? Our IR Retainer service provides a combination of proactive incident planning and preparedness along with all the thorough breach investigation, prioritised support and assistance and full incident reporting.
Emergency Services
Experiencing an incident right now? Our team of highly skilled cyber incident responders are always on hand to contain attacks and minimise damage to your business. We use market leading host and network based analysis, digital forensics and reverse engineering to stop an attack dead in its tracks. Don't waste any more time – please contact us now!
Why Cyber Incident Response from LRQA Nettitude?
LRQA Nettitude provides cyber incident response retainer, training, testing and consultancy services which give organisations the skills and confidence to prepare and respond to a cyber-incident reducing impact and cost to your organisation
Connected: LRQA Nettitude's CSIR accredited LRQA Nettitude's Computer Incident Response Team (NCERT) has vast experience in handling critical and complex high-profile investigations. As a member of FIRST – The Forum of Incident Response and Security Teams – our NCERT work closely with national and regional teams to share and coordinate information and provide a comprehensive, professional approach to cyber incident handling.

Cutting Edge: Our NCERT works closely with our award-winning Red Team (CBEST & STAR), software reverse engineers, Research & Innovation (R&I) team and our SOC/NOC engineers in order to provide a comprehensive range of skills to tackle even the most complex investigations. We draw on our adversary simulation intelligence to understand what tools, techniques and procedures (TTPs) attackers are using, why they're attacking you, and what they're after. At the end of each investigation you will be provided with the full scope of the incident in a detailed investigation report, including remediation actions at both a tactical and strategic level.
In addition to emergency response services, LRQA Nettitude can provide the following consultancy services:
Threat Hunting

IR Plan Reviews

Malware reverse engineering

Logging optimisation

Digital forensics