NETWORK SECURITY CONSULTING SERVICES
Our consulting
LRQA Nettitude have developed a series of tailored engagements around network security consultancy to help organizations with their cybersecurity journey.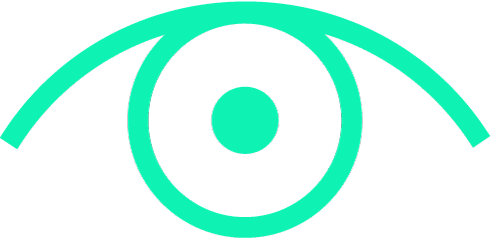 Benefits
We have experienced security and Networking consultants and engineers available on demand.
when an organization's technical in-house skills don't meet the required level, investing in additional out-sourced resources can often be the best solution and the most likely way of ensuring ROI.
The pain points that come from more and more complex IT integration and refreshing of legacy estates can be made a lot simpler by engaging skilled resources from outside of your organization.
Save time training in-house staff whose skills are best suited elsewhere.
Do you need network security consultancy for your organization?
In today's market, digital transformation should be at the top of the agenda for any organization. As the demands from customers and employees grow, organizations attempt to evolve their infrastructure to cope. In addition, whilst existing networks start to move to the cloud to increase agility and innovation, IT integration becomes more complex and legacy IT estates need refreshing.
The difficulties of understanding the challenges around people, process and technology expand on a daily basis. Alongside this, there is the increasing worry and expense of keeping In-house technical teams constantly trained and up to date with the latest challenges. This constantly changing landscape brings with it an increasing amount of challenges.
By utilising our network security consultancy services, you eliminate the need to invest valuable time and resources into trying to chase the latest technological developments. In addition, keeping this management in-house means you would also need to be concerned with becoming accredited. LRQA Nettitude's consultancy team take the hard work out of your network management by guiding you through best practice.
What's left for you to do? Simply contact us to arrange an initial scoping call. We will then determine which of our experts is best suited for the job and deploy our game plan!
How it works
The service couldn't be easier, get in touch we will have a meeting either on the phone or face to face so we can understand the problem and requirements. Also ensuring you fully understand what you need to do. Then book a date to start the work. Our services are charged on a standard day rate.
Why LRQA Nettitude
LRQA Nettitude's team of expert Consultants and Network Engineers are continually involved in a number of high-profile projects involving network design and configuration, in which our teams have worked with a variety of clients, from SME's, through to UK and US industry leaders.
In addition, the LRQA Nettitude team uphold the highest qualification standards, in which we strive to share our knowledge and continuously pursue professional accreditations.
Please contact our SNS team to request a free initial scoping call.
Qualifications
Checkpoint – CCSA & CCSE
CISCO – CCNA R&S, CCNP R&S, CCNA Security, CCNP Security, CCDA, CCDP, CCNA Wireless, CCNA Cyber Ops, CMNA
Palo Alto – PCNSE
Juniper –
Fortinet –