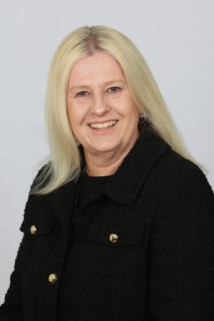 Karen Bolton
Chief Executive Officer (CEO)
Having been appointed as CEO of LRQA Nettitude in July 2020, Karen Bolton continues to lead LRQA Nettitude in its mission as a global leading provider of threat-led cybersecurity services. Based out of the North America office, Karen is committed to growing the organization's international footprint and is one of only a small group of female CEOs in the world that work within the technology sector. Having previously held the position of CMO and EVP of the Americas, Karen is ideally situated to lead LRQA Nettitude into the future, while continuing to develop industry renowned services and support LRQA Nettitude's trusted client base across the globe.
Karen has worked within the IT industry her entire career. Having joined LRQA Nettitude in April 2017, she brought with her extensive experience in developing strategies, driving sales, managing clients and business operations, and developing talent. Karen has represented LRQA Nettitude at a number of industry forums and overseen the development of new assurance capabilities. Karen's previous role was as Managing Director (Sales & Relationship Management) of Marsh ClearSight; a cloud-based software platform serving the needs of risk management professionals, leading their global sales, account management and professional services organization.
Karen received her undergraduate degree at the University of Technology, Sydney and MBA from the Australian Graduate School of Management, University of NSW, Australia. Her passion centres around helping organizations understand the cyber risks they face, while overseeing the effective implementation of strategies to protect against ongoing cyber-threats, reducing risk impacts to organisations globally.
Ben Densham
Chief Technology Officer (CTO)
Ben has a passion for cybersecurity, having worked in the industry for the majority of his career. He has delivered strategic cyber assurance service development across all key areas including risk and governance, technical architecture, assurance testing, threat intelligence and detection & response. Ben has an in-depth knowledge of threat intelligence, cyber risk, and cyber strategy, with a focus on bridging the offensive knowledge of attackers with effective detection and response capabilities.
Whilst working at LRQA Nettitude he has worked in, led and developed each of the technical capabilities at LRQA Nettitude including professional services, managed services, and product development.
As the CTO Ben not only oversees the technical strategy of LRQA Nettitude but also the dedicated research and innovations department. Ben believes that it is essential to constantly be looking forwards within the agile and dynamic industry that we operate in. Key projects include future assurance testing strategies and tooling, continuous capability development and preparing for emerging technology and future changes to the way global businesses operate and work.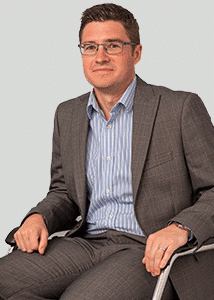 Colin Benson
Head of Finance
Colin joined LRQA Nettitude in May 2016. Having held various finance positions in a variety of industries, he developed the finance team through a combination of process automation and people development.
Colin began his finance career as a financial accountant at Scholastic, where he became an ACCA qualified accountant. After realizing that he was especially interested in the strategic side of finance, Colin qualified as a management accountant and held roles with a national hotel chain and a machine tools reseller. This experience helped him to develop a best-practice approach; skills he has employed to help shape the finance function within LRQA Nettitude.
In his role as Head of Finance, Colin aims to continue developing the finance function to provide insights that inform decision-making and enable LRQA Nettitude to grow from strength to strength. Colin sees cybersecurity as a fascinating and continually evolving field and he feels that, as the world becomes ever more connected, we need businesses like LRQA Nettitude to be at the forefront of technology to help keep us protected.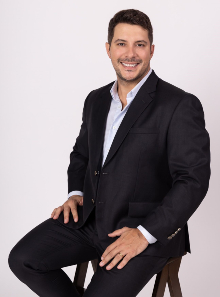 Gregory Lingris
EVP and Head of Asia Pacific
Gregory Lingris is the Executive Vice President and the Head of APAC for LRQA Nettitude. He has over a decade of cybersecurity technology and consulting experience spanning Africa, the Middle East, and APAC.
Gregory has a passion for cybersecurity, his clients and his teams and pushes the development of the business and industry through an emphasis on nascent services and R&D.
He has a degree in finance from the University of South Africa, along with various IT and cybersecurity certifications. Gregory brings considerable experience developing and executing strategies, building commercial and technical teams, and helping organizations develop resilience against their evolving cyber threats.