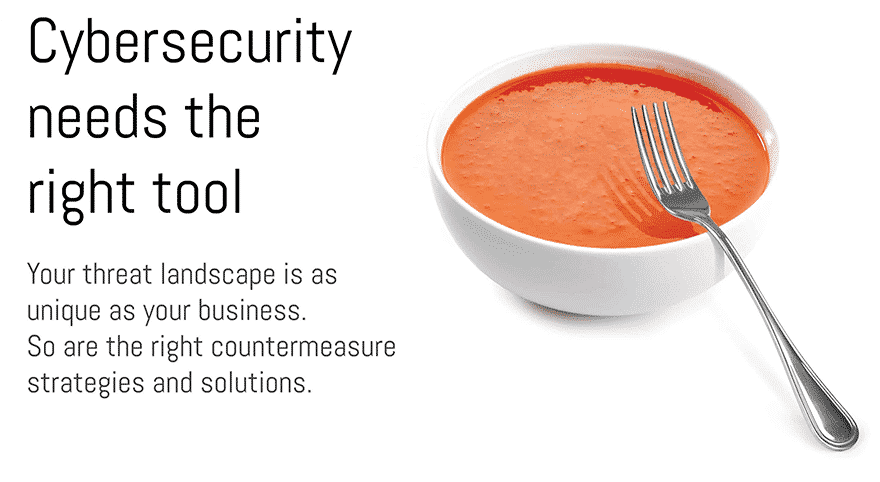 Our Cybersecurity Services
Your threat landscape is as unique as your business!
How can you prepare against the unknown? With new threats emerging every day, staying ahead while protecting yourself against infinity can seem impossible. The solution lies in prioritisation. That's where we come in.
IT Security is crucial to keeping your assets, brand and company safe. We focus on the threat landscape unique to your business and tailor our cybersecurity services to your priorities. We provide security for your IT infrastructure, your internal and external networks, web applications and computers.
It's an approach that allows you to move forward with confidence, with solutions that manage risk effectively and work in real-life situations. Nettitude is your internet security company in Hong Kong, reinforcing your IT infrastructure, reducing the ability of hackers to infiltrate your systems and get access to your assets.
Frequently Asked Questions About cybersecurity
What are the different types of cybersecurity threats?
Cybersecurity threats exist in many different forms. Malicious files, codes or programmes can be delivered through a network and infect computer systems, stealing information or disrupting the IT system's use. Sometimes users are relied upon to deliver information or breach security. Other attacks target a particular system, such as a network by overloading it with requests, causing it to crash. Common threats include malware, social engineering, phishing, Distributed denial-of-service (DDoS) attacks, cross-site scripting (XSS) attacks and SQL injection attacks.
What types of cybersecurity techniques and tools do we use?
Multiple security tools exist on the market and are used here at Nettitude. They secure and protect networks to prevent unauthorised access and attacks and also encrypt network communications. The types of tools used to achieve these include encryption tools, web vulnerability scanners, network security monitoring tools, password auditing and packet sniffers, antivirus software firewall and penetration testing tools.
What accreditation does Nettiude have?
Nettitude is accredited by CREST, an international body that regulates and sets benchmarks in the cybersecurity industry. Certification by CREST validates the penetration testing, cyber incident response, threat intelligence and Security Operations Centre (SOC) services provided by Nettitude. The assessments taken to become a CREST certified company are rigorous and are required to be re-submitted every year – this ensures that Nettitude has the skills, knowledge and experience necessary to provide companies with cybersecurity services.
What is the Log4Shell Vulnerability and how can you protect against it?
Log4j is a logging library written in Java and the vulnerability, CVE-2021-44228, also commonly known as Log4Shell, allows a remote actor to send a crafted HTTP packet to servers or other software suite exposed to the internet, running the version below Log4j 2.15.0.
Understanding and Mitigating Maritime Cyber Risks
There is a common misconception that cybersecurity fundamentally relates to the implementation and management of technical and non-technical control measures – installing firewalls, doing pen tests and implementing security awareness programmes. Whilst all of these are valid activities, much like any business activity cybersecurity is really about understanding the risks your business faces and putting mitigations in place to reduce that level of risk to an acceptable level.

Frequently Asked Questions about Data Privacy Security
What is an incident response policy?
An Incident response plan or policy is a process you create before you experience a cyberattack. This is so that your team has a procedure to follow when you do experience a data breach. Nettitude follows the CREST Cybersecurity Incident Response process which is broken down into 3 phases: preparation, response, and follow up. Having a breach plan gives you the confidence to quickly nullify any threat to your data privacy security.
Why is data privacy security important?
Although it has always been important, the implications and need for higher security are coming into play now that technology is indispensable to everyday life. Using apps, browsing websites, and shopping online are all examples of how your data will be stored and managed online. For organisations today, the threat of cyber theft is a pertinent one. Having comprehensive data privacy plans in place can reduce and mitigate the risks of such events.
Does Nettitude practice sustainability?
As a company with a global footprint, sustainability is an area of importance to us. We are a registered 'Investor in People' organisation. Taking a cue from ISO 14001, we have strong sustainability practices put in place. Our organisation also hires fairly and equally, across gender and race. By working with us, you can rest assured that we implement data privacy security measures with ethics at the core of our mission.