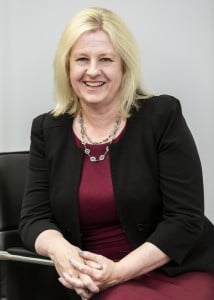 Karen Bolton
Chief Executive Officer (CEO)
Having been appointed as CEO of Nettitude in July 2020, Karen Bolton continues to lead Nettitude in its mission as a global leading provider of threat-led cybersecurity services. Based out of the North America office, Karen is committed to growing the organization's international footprint and is one of only a small group of female CEOs in the world that work within the technology sector. Having previously held the position of CMO and EVP of the Americas, Karen is ideally situated to lead Nettitude into the future, while continuing to develop industry renowned services and support Nettitude's trusted client base across the globe.
Karen has worked within the IT industry her entire career. Having joined Nettitude in April 2017, she brought with her extensive experience in developing strategies, driving sales, managing clients and business operations, and developing talent. Karen has represented Nettitude at a number of industry forums and overseen the development of new assurance capabilities. Karen's previous role was as Managing Director (Sales & Relationship Management) of Marsh ClearSight; a cloud-based software platform serving the needs of risk management professionals, leading their global sales, account management and professional services organization.
Karen received her undergraduate degree at the University of Technology, Sydney and MBA from the Australian Graduate School of Management, University of NSW, Australia. Her passion centres around helping organizations understand the cyber risks they face, while overseeing the effective implementation of strategies to protect against ongoing cyber-threats, reducing risk impacts to organisations globally.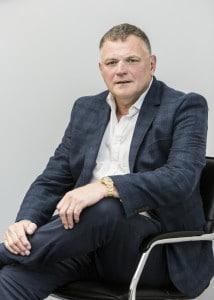 Steve Ellis
Chief Operating Officer
Steve joined Nettitude in 2017 as Non-Executive Chairman. He applied his wealth of experience in various IT Services companies to help the company prepare for the acquisition by Lloyds Register in 2018. Prior to joining Nettitude Steve was CEO of 365IT, a Private Equity backed IT services business that specialised in Unified Communications and grew both organically and by acquisition. The business was sold in 2018.
Steve has a degree in Mechanical Engineering, obtained from the University of Staffordshire. Whilst previously responsible for running the UK and Ireland business from the Nettitude Head Office, based in Leamington Spa, Steve's role has now evolved to head up all service delivery and operational performance globally. Steve views cybersecurity as a supporting pillar of the contemporary world and is devoted to creating awareness of the importance of protecting against the growing risk of cyber threats from increasingly diverse groups and methodologies.
Ben Densham
Chief Technology Officer (CTO)
Ben has a passion for cybersecurity, having worked in IT for the last 18 years. For the last 11 years his focus has been on cybersecurity. Ben has delivered strategic cyber assurance program development across all key areas including risk and governance, technical architecture, assurance testing and detection and response. Ben has an in-depth knowledge of threat intelligence, risk and cyber strategy, with a focus on bridging the offensive knowledge of attackers with effective detection and response capabilities.
Over the last ten years Ben has worked in, led and developed each of the technical capabilities at Nettitude including the professional services, managed services and product development.
As the CTO Ben not only oversees the technical services delivery but also the dedicated research and innovations  department  focused on enhancing Nettitude's capabilities around threat intelligence, SOC maturity, advanced threat simulation red teaming tools, deception technology, vulnerability research, blockchain and SCADA/ICS challenges.
As well as a regular conference speaker, Ben leads and runs industry working groups for CREST as well as being a technical assessor.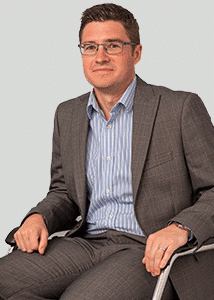 Colin Benson
Head of Finance
Colin joined Nettitude in May 2016. Having held various finance positions in a variety of industries, he developed the finance team through a combination of process automation and people development.
Colin began his finance career as a financial accountant at Scholastic, where he became an ACCA qualified accountant. After realizing that he was especially interested in the strategic side of finance, Colin qualified as a management accountant and held roles with a national hotel chain and a machine tools reseller. This experience helped him to develop a best-practice approach; skills he has employed to help shape the finance function within Nettitude.
In his role as Head of Finance, Colin aims to continue developing the finance function to provide insights that inform decision-making and enable Nettitude to grow from strength to strength. Colin sees cybersecurity as a fascinating and continually evolving field and he feels that, as the world becomes ever more connected, we need businesses like Nettitude to be at the forefront of technology to help keep us protected.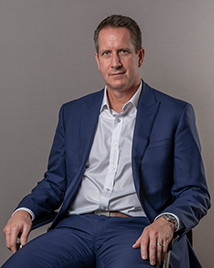 Steve Sherar
EVP, Sales & Marketing
Steve Sherar serves as Executive Vice President of Sales and Marketing for Nettitude; holding global responsibility for all sales and marketing efforts. His core focus is on new business development, growing Nettitude's annuity business and furthering strategic partnerships. His vision and ability to develop strong revenues into new regions, including Singapore and Southern Europe, are aligned to his recent appointment.
Steve joined less than a handful of others back in 2005, shortly after the business was established and has been fundamental to the growth of Nettitude over the last 15 years.
His distinguished career as a technology focussed sales executive has previously included results-oriented roles at Catalyst, Notability and Logicalis where he predominantly focussed on IBM mid-range technology platforms before moving into security – and more specifically, cyber.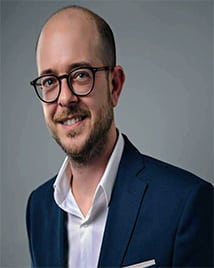 Iraklis Mathiopoulos
Head of Cyber | South Europe
Iraklis is Head of Cyber for the South European region and is also responsible for the Global Penetration Testing team. Iraklis joined Nettitude in 2016 as a Senior Security Consultant and has since then enjoyed helping Nettitude's people grow into globally trusted security experts.
Iraklis recently relocated from London to Athens, where he continues to lead the Global Penetration Testing team, but also focuses on Nettitude's Cyber activities in the South European market.
Iraklis started his IT and Cyber career in Ernst & Young and has always focused on helping organisations navigate the ever-changing cyber threat landscape. Iraklis holds two master's degrees from the London School of Economics and the University of York.