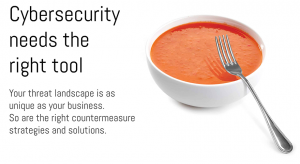 Our Cybersecurity Services
Your threat landscape is as unique as your business!
How can you prepare against the unknown? With new threats emerging every day, staying ahead while protecting yourself against infinity can seem impossible. The solution lies in prioritisation.
That's where we come in. We focus on the threat landscape unique to your business and tailor our cybersecurity services to your priorities. It's an approach that allows you to move forward with confidence, with solutions that manage risk effectively and work in real-life situations.
What Is Ransomware & How Does It Work?
Ransomware is a type of malware that locks and encrypts your computer or device before demanding a ransom to restore access.
Understanding and Mitigating Maritime Cyber Risks
There is a common misconception that cybersecurity fundamentally relates to the implementation and management of technical and non-technical control measures – installing firewalls, doing pen tests and implementing security awareness programmes. Whilst all of these are valid activities, much like any business activity cybersecurity is really about understanding the risks your business faces and putting mitigations in place to reduce that level of risk to an acceptable level.