SOC MANAGE
Nettitude's Security Operations Centre (SOC) – Manage has been providing infrastructure support and delivery services since Nettitude's inception in 2003. These services are provided 24/7 by our experienced and industry qualified staff based within our Security operations centre.
Nettitude has several years of experience within cybersecurity and is uniquely positioned to provide advanced defensive security by understanding not only defensive technologies but also the offensive techniques used to obfuscate the protections these security devices offer.
Nettitude SOC manage services can provide a fully managed security service, or assistance to your existing security operations team freeing valuable internal resource to focus on delivering value to your organisation.

Nettitude's SOC Manage can design, implement, monitor, manage and update security technology within our client environments. This can encompass break-fix changes, security updates, critical patching, and assistance with project deployments. Nettitude is vendor-agnostic and is partnered with all the leading firewall vendors allowing recommendation of security technologies without bias and based on client requirements. Services are underpinned by Vendor support should vendor/tier 4 support be required.
Nettitude SOC Manage also provides proactive monitoring, service health checks and management reports customisable to meet client requirements.
The following services are delivered as a fully managed service:
Firewalls (Cisco, Palo Alto, CheckPoint)

IPS/IDS (SourceFire, FirePower, Palo Alto, CheckPoint)

Networking infrastructure (Switching, Routing)

Cloud-based Multi-factor authentication (SafeNet)

PCI Environment Managed Service (Patching, Vulnerability Management, IPS)
For each of these services Nettitude can provide:
Ownership of the ongoing management of security infrastructure

24/7 monitoring and support

Hotfix and patch updates

Threat management updates

Continuous vulnerability management

Change control verification

Health and availability monitoring (SNMP/netflow data analysis)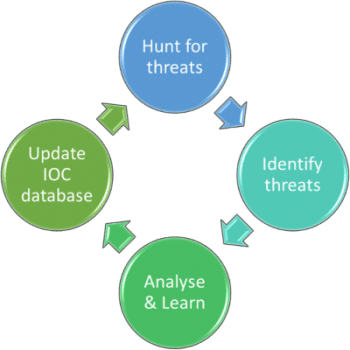 Firewall Management
Effective firewall management requires a high level of expertise, experience and knowledge. To protect against malicious activity these security devices must be scoped, setup, installed, patched and regularly reviewed. The service provided by Nettitude can be depended on to reduce the cost of managing and owning security infrastructure whilst ensuring security controls are applied throughout the network.
Security threats such as WannaCry could have been prevented through the effective perimeter and internal security. It's vital staff managing firewalls understand the threat landscape and are aware of what services carry the most risk. This can ensure businesses are advised on best security practice with constantly changing requirements and environments.
Nettitude's firewall management provides 24/7 support, configuration and advice. When this service is aligned with SOC Monitor, Nettitude can offer a complete service when threats are detected to immediately respond and counter any threats.
IDS/IPS Management
Nettitude's IDS/IPS offerings provide visibility and active protection at both the network perimeter and also key points of the network to ensure data and key services are protected and run effectively.
Threat intelligence gathered through Nettitude's honeypot network provides information that can be transferred into custom IDS/IPS rules or tuning of current rules/policies. The Nettitude SOC -Manage team also tune devices according to the specific requirements of the network they monitor.
Effectively managing and monitoring IPS/IDS devices can often be overwhelming for internal IT teams with constant tuning and monitoring of alerts required. Nettitude's SOC Manage team can act as a security partner to assist overwhelmed Internal IT teams and offer an expert response and remediation advice where required.
Networking Infrastructure
Nettitude SOC Manage employees have several years' experience in network design, configuration and support with switches, routers and wireless products from Cisco, HP, Juniper, Nexus and Meraki. The SOC Manage team can scope requirements ranging from new greenfield sites to upgrades in capacity or single-core switches.
Cloud-Based Multi-Factor Authentication
Nettitude utilises SafeNet products to offer clients a secure authentication mechanism. With password brute force and weak passwords still a regular method of compromise, multi-factor authentication appears as the only effective mitigation. The new requirements in PCI 3.2 also state any personnel to systems handling card data to use multi-factor authentication. Nettitude SOC Manage staff can offer best practice advice, installation and ongoing configuration assistance.
PCI Environment Management
Complete PCI environments are managed through the utilisation of several tools to offer patching, authentication, reporting, documentation, security management, vulnerability scanning and remediation. Nettitude SOC Manage can offer services that cover specific PCI security requirements such as firewall management to full PCI environment management.