CAREERS AT NETTITUDE
Are you looking for your next career move within the cybersecurity industry? Nettitude are always on the look out for talented and enthusiastic individuals to join us. As a global leader of cybersecurity solutions, we look out for individuals who show integrity, expertise within their role, innovation and a passion for delivering high quality service.
Whether it's a technical, creative or support role, Nettitude offer a range of global opportunities to thrive and develop. Take a look at our available roles below
Life At Nettitude
Nettitude's people are at the core of our success. We're a group of technically savvy, results driven individuals, but most importantly, we're a strong and close-knit team. By finding and investing in talented people, Nettitude are able to deliver industry leading client services across the globe. That's why we've been named by the Cybersecurity Breakthrough Awards as Threat Intelligence company of the Year, 2 years back to back. We've also been LogRhythm MSS Partner of the year, twice in a row too.
We also love to play as hard as we work! Our local teams love to socialise together both inside and outside of work and we have been known to be a competitive bunch and get involved in regular virtual quizzes. Trivia experts are welcome to test us!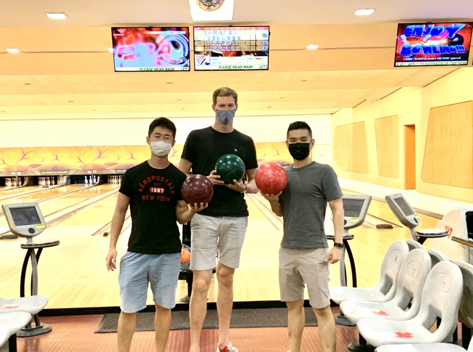 What Benefits Do We Offer?
Over the years, we have developed the tools, systems and benefits that cement our expertise which has, in turn, made us the kind of place that no one wants to leave. Here's a few reasons why our employees love being a part of Nettitude…
The Work – We get involved in cutting edge engagements across all industries and geographic locations. From investigating advanced cybercrime to ransomware detected by our SOC – we see it all!
Your Career – We provide multiple career progression paths. We do not put people into boxes. The hard ceiling is set only by your ambitions, dedication, and abilities.
Work/Life Balance – No one enjoys doing the same thing week in, week out. For that reason, we have developed internal tools and business processes that guarantee variety and balance.
Great Leadership – Our managers exist to lead their teams to excel. You will be encouraged to act on your own initiative, carve your own path and ultimately deliver value to clients.
Take The Initiative – innovating new products, reaching out to new markets, collaborating with other teams – use your instinct and make it happen; if you want to do something, we always try to make it happen.
Influencing Opportunities – Enjoy blogging or public speaking? Our team is committed to getting involved in industry discussions. We make time to attend leading industry external conferences, and get involved in the Infosec community.
Career Development
We love learning and make sure that we find time for professional development. This is not just about collecting certifications and attending training courses – gaining and sharing knowledge in new areas is vital.
These do not always have to be directly related to your "day job". In fact, we actively encourage developing knowledge in new and exciting domains. Our consultants attend eight "clinic days" per year to develop their professional knowledge and skills.
We also host an internal conference for all technical teams to learn and share. During Netticon, we get together, in a red vs blue team type experience to conduct competitive threat hunts, and debate the latest industry hot topics.
JOB OPPORTUNITIES
United Kingdom3>
Presales Engineer – Managed Security Services
Presales Engineer – Security and Network Solutions
External Account Manager – Security and Network Solutions
Senior Security Consultant
Senior AI/ML Research Engineer

Business Development Manager Central & Eastern Europe
Security Consultant – Penetration Tester – Accelerator Programme
Senior Information Security Consultant – GRC
Advisory Cybersecurity Consultant vCISO
Security Consultant – Penetration Testing – Launch Programme

Senior Information Security Consultant – GRC
Cyber Incident Response Consultant
Senior Threat Intelligence Analyst / CCTIM – Advisory Services
Senior Embedded/Operational Technology Security Researcher

JOB OPPORTUNITIES
United States
Marketing Coordinator – Marketing
Pre-sales Consultant – Cyber Security – Penetration Testing
Security Consultant – Penetration Tester – Accelerator Programme
Security Consultant – Penetration Testing – Launch Program

Sales Development Representative
JOB OPPORTUNITIES
Singapore
Security Consultant – Penetration Tester – Accelerator Programme
Security Consultant – Penetration Tester
Senior Penetration Tester
Network & Security Analyst
Cyber Incident Response Analyst
Security Consultant – Penetration Tester
Security Consultant – Penetration Tester

Business Development Manager