Deception, Detection and Response Solutions
Nettitude's Managed Active Defence Utilises Attivo ThreatDefend. Detect, Deceive, and Deny Attackers Who Have Bypassed Your Perimeter
The Nettitude Managed Active Defence Service deploys the next-generation platform ThreatDefend, developed by Attivo. It provides 'eyes within the network' that can detect and misdirect attackers, even if they have already bypassed perimeter security.
If advanced attackers get around your perimeter defences, can you track their movements within your network, reduce what they can target, misdirect them with decoys and fake assets, and ultimately stop their attack? By using technologies that are not reliant on signatures or database look-up, instead focussing on confirmed attack activity, Attivo ThreatDefend is capable of reliably detecting attackers who use ever- changing methods in constantly evolving threat landscapes.
ThreatDefend utilises cyber deception and denial techniques that detect discovery, lateral movement, and privilege escalation attacks. Crucially, organisations that deploy ThreatDefend can reduce an attacker's average dwell time from 56 to just 5.5 days, a performance that is directly linked to reducing the cost of a data breach by over 50%.
ThreatDefend provides early and accurate detection and deception for AWS, Azure, and Google Cloud Services, IoT, endpoints, applications, and Active Directory.
Continue scrolling or click on one of the options below to jump to the section you need
REQUEST A FREE DEMONSTRATION
Speak to our team of experts
Resources to Help Detect and Misdirect Attackers. Download eBooks, Industry Reports, and Watch the Latest Webinars
Download Our eBooks, Industry Reports, Or Watch The Latest Webinars On Deception And Detection Techniques
How Nettitude's SOC-as-a-Service works with Attivo ThreatDefend
Nettitude's Active Defence Service Significantly Reduces The Likelihood Of An
Adversary Completing Their Attack, Leading To A Data Breach Or Other Malicious Action
Attivo ThreatDefend provides an innovative defence against identity compromise, privilege escalation, and lateral movement attacks. Their solution delivers unprecedented visibility, prevention, and derailment for security exposures, attack paths, and attack escalation activities across endpoints, Active Directory, and cloud environments. However, the best cyber deception and detection tools like ThreatDefend still require the best operators to ensure they working to their true potential. Nettitude's Managed Active Defence Service is the best way to ensure ThreatDefend is protecting your organisation effectively.
From ensuring correct configuration and deployment, through to conducting daily system health checks, and weekly event and endpoint reviews, which are just some of the steps taken to ensure ThreatDefend is protecting your organisation 24 hours a day, 365 days a year.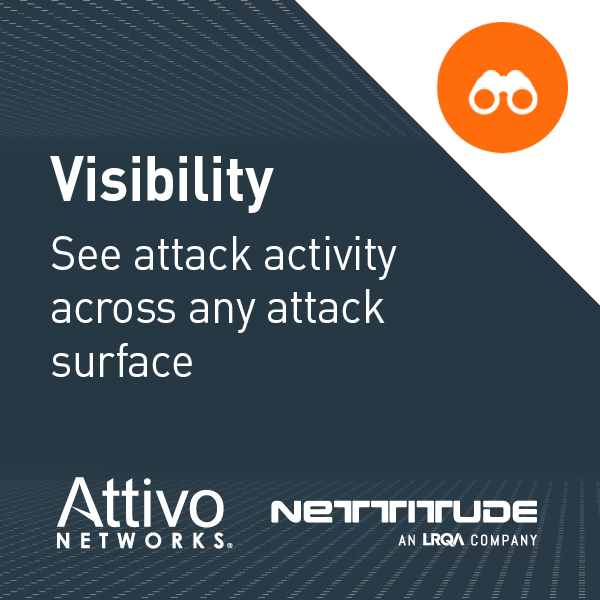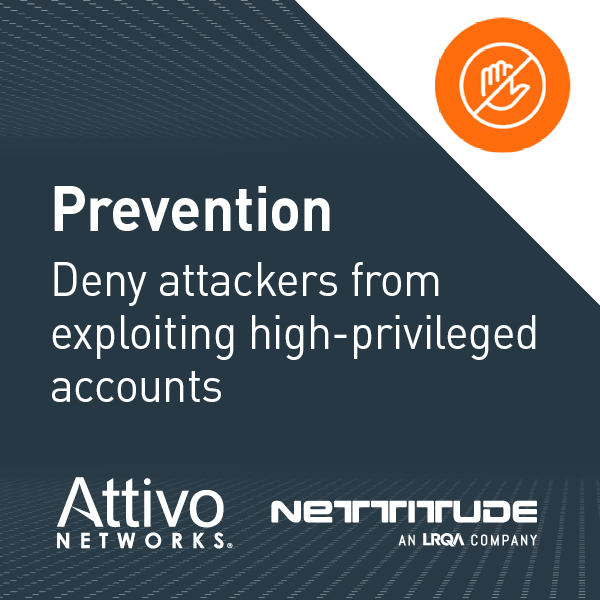 Benefits of a Managed Active Defence from the Nettitude SOC
Switched on 24/7/365. A Managed Active Defence can provide a level of visibility and security that can be difficult to maintain in-house, in terms of availability, expertise, and cost. It can be utilised for organisations that have limited resources and expertise to assist with the provision, deployment, management, monitoring, and alerting to threats and by doing so delivers a world-class capability to protect your environment.
Deploy a Proactive Defence. Our whole approach is proactive and threat led. This applies not just to alerting, but all the activities that run continually within your managed service offering; actionable event review daily, weekly event & endpoint reviews, network, decoy, and endpoint campaign reviews every quarter.
A Range of Services and Solutions All in One Place. Your cybersecurity strategy will include a lot more activity than just active defence. All these different components will have their own function, such as protecting your firewalls, your cloud estate, mobile applications, or your end points. All these tasks can be executed successfully by Nettitude and our network of strategic technology partners. We also ensure these technologies work together to provide comprehensive security coverage through our globally deployable SOC. Nettitude also enjoy market leading partnership discounts with companies such as Attivo and have excellent supply chain agreements with them.
Rapid Detection and Attack Deflection. The deceptive assets deployed should not normally have any interaction. Therefore when an attacker touches them, ThreatDefend will generate rapid high-fidelity alarms without the attacker knowing that they have been discovered. This gains time for our responders in the SOC, and allows them to manage the adversary. The attacker is prevented from impacting critical resources, and by isolating their activities, Nettitude can enable an effective response.
Incident Response. Today, organisations are judged on how they respond to a breach, and the Nettitude SOC provides a world-class Incident Response (IR) service. The consequences of a cyber attack can include financial and data loss, an inability to operate as usual, and reputational damage, but how significantly these impact an organisation will often be closely linked to the level of response. It is vital that the time between the Mean Time to Detect (MTTD) and Mean Time to Respond (MTTR) is as short as possible. Sophisticated detection, response and forensic capabilities means our defensive teams can contain and limit harm quickly, while automated blocking and live features ensure a rapid response in real-time.